Blissoma and Lira Clinical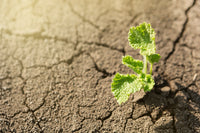 Nourish Your Skin
At Flourish, we aim to help you restore your skin and bring it back to balance by utilizing products that combine chemistry with herbal knowledge.  You have to nourish to flourish!
Don't just take my word for it
Since being introduced to Blissoma, it has become my go to skincare brand.  I love their plant based formulas because I can read the ingredients and easily understand what is going into my skin.  I have found it to be especially beneficial for my extremely sensitive or reactive skin since it doesn't contain harsh chemicals and fillers.  My favorite product would have to be the Omega Miracle Facial Oil. It feels so luxurious and leaves my skin feeling soft and smooth. Definitely a brand everyone should try!

Jessica S.
Immediately felt a connection with Meghan and have been friends and colleagues since. Her vast experience in  esthetics continues to inspire me. Her determination, wit, ingenious business tactics inspire me everyday. I value her judgment as a leader and personal friend. I am proud and grateful our paths have crossed.

Tracey B.
Meghan is professional while being considerate of my needs. She listened to my concerns and together we created a skincare regimen that was tailored to my individual needs. She is very knowledgeable and I felt confident in her ability to assess my skin. Meghan is amazing and has made my skin look fabulous. I highly recommend having a consultation done and getting started on products that work for you. You will be glowing in no time under her guidance. 

Sandra V.